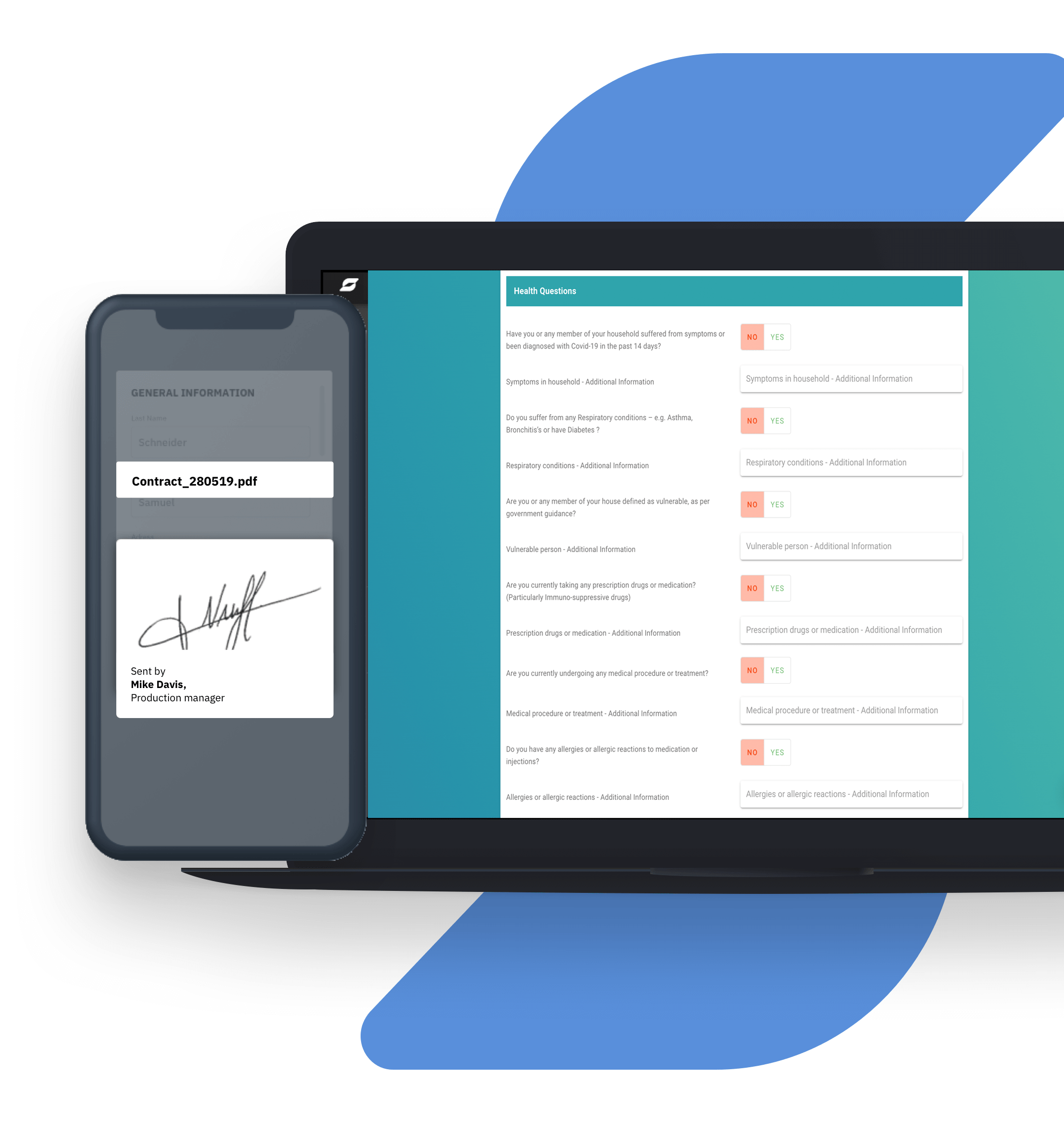 Daily Health Reporting
SetKeeper is committed to powering high-end production during these extraordinary times. Our features will help your production remain compliant with health and data privacy regulations and maintain physical distancing through the digital onboarding process.
SetKeeper's Daily Health Reporting gives productions a simple way to keep cast and crews safe. Send it as often and to different distribution groups as needed. Health reporting templates can be customized to suit your needs. You can select multiple recipients for the alert email if a positive Covid-19 symptom was checked.

SetKeeper servers are hosted on AWS, which enables covered entities and their business associates subject to the U.S. Health Insurance Portability and Accountability Act of 1996 (HIPAA) to use the secure AWS environment to process, maintain, and store protected health information.
For EU users, SetKeeper fully supports the General Data Protection Regulation (GDPR).
START FREE TRIAL

Clear, clean and (at last!) free from endless paper. Start your free trial now