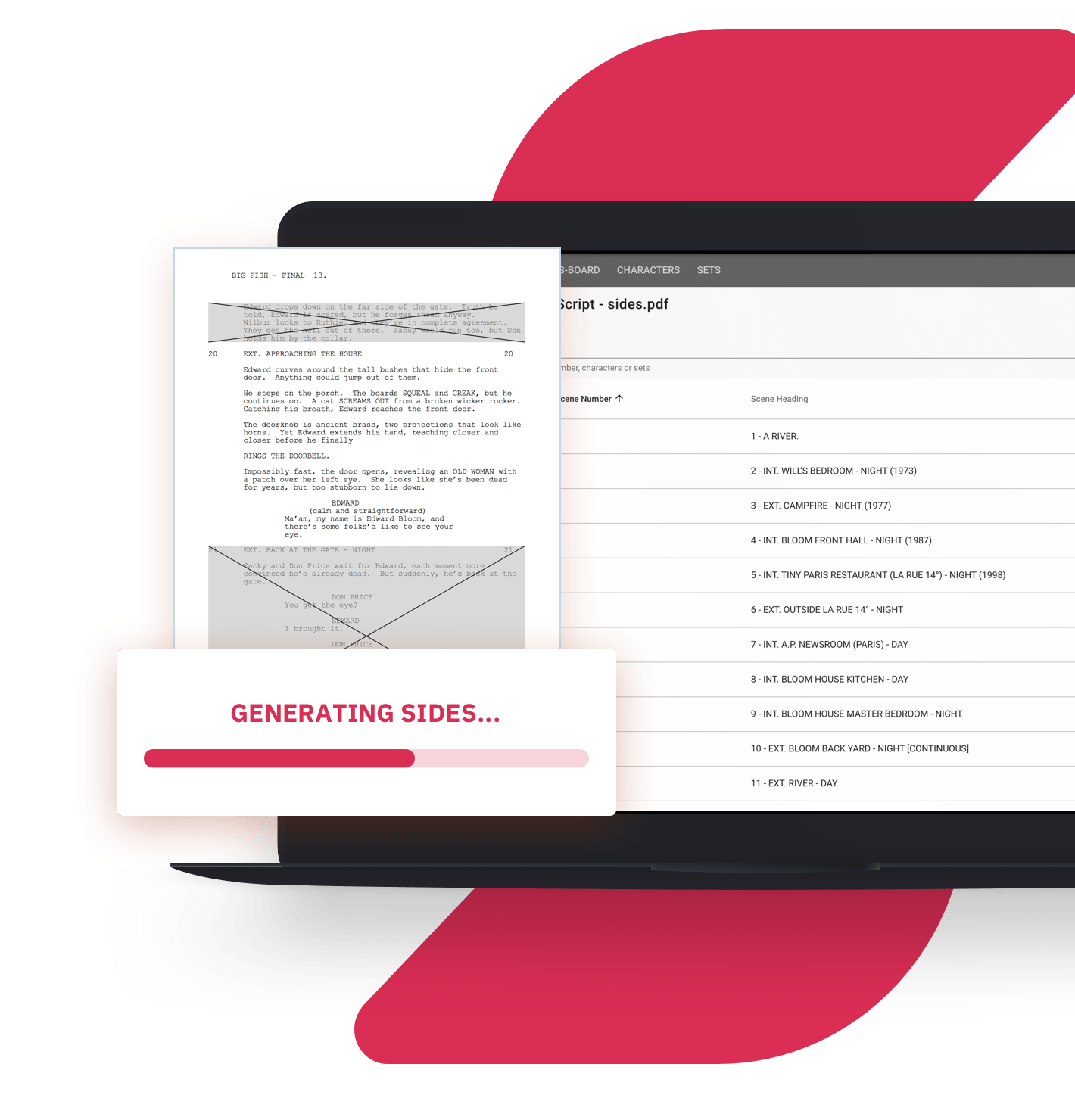 Sides that take the spotlight
Say hello to perfect Sides, no cutting and pasting required
Generate, watermark and send out best in class script Sides - just drag and drop the scenes you need, and the job is done.
Compatible with all major screenwriting softwares and with industry-leading parsing, easily pull scenes from a single script, or across whole series. Save time, money, effort, and deliver perfect sides every time.
START FREE TRIAL
What makes our Sides a cut above?
SetKeeper eliminates the time-consuming jobs, so you can focus on the big (motion) picture: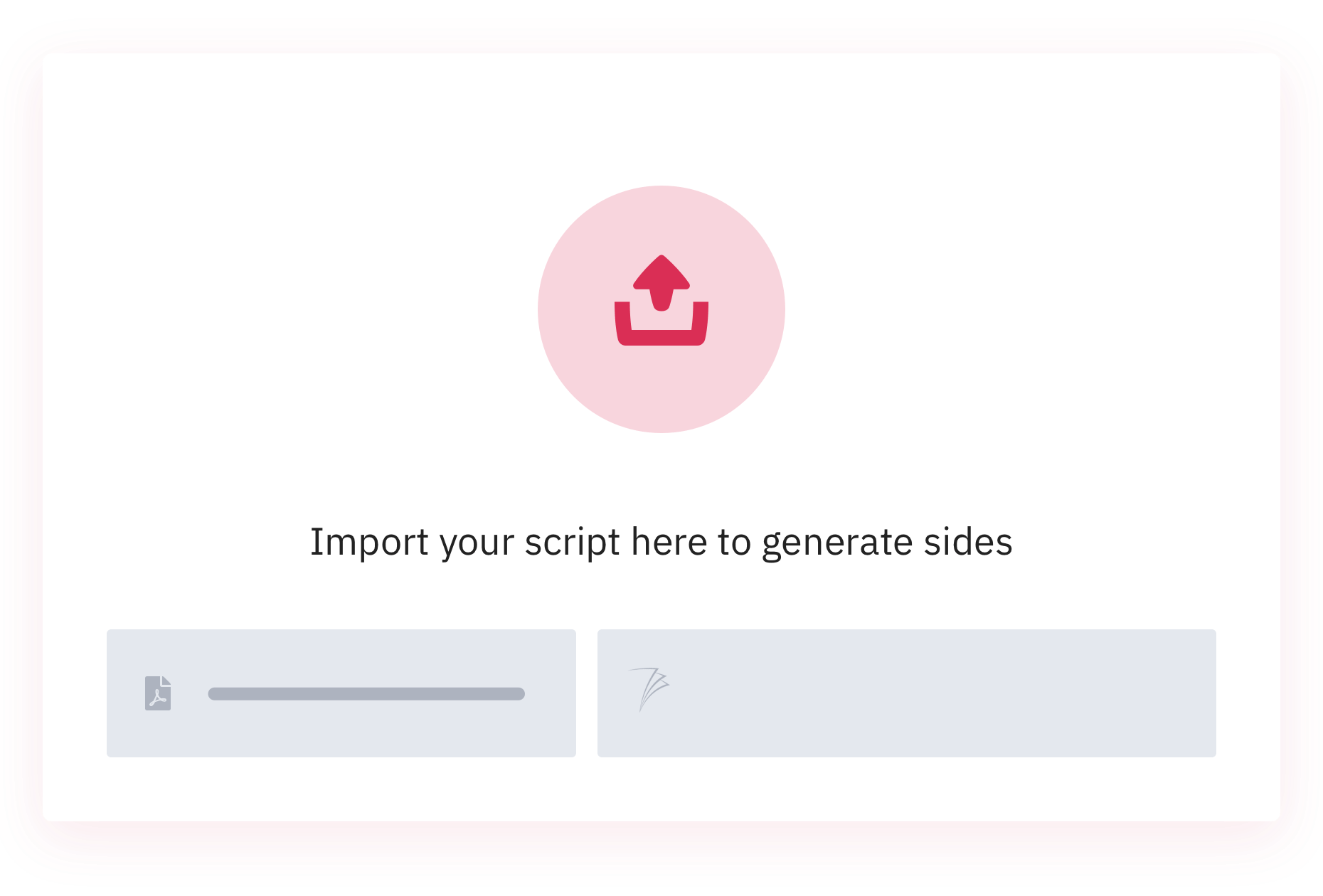 Locate every scene you need instantly
Search your script by character name, location, episode and more, pull what you need, leave what you don't.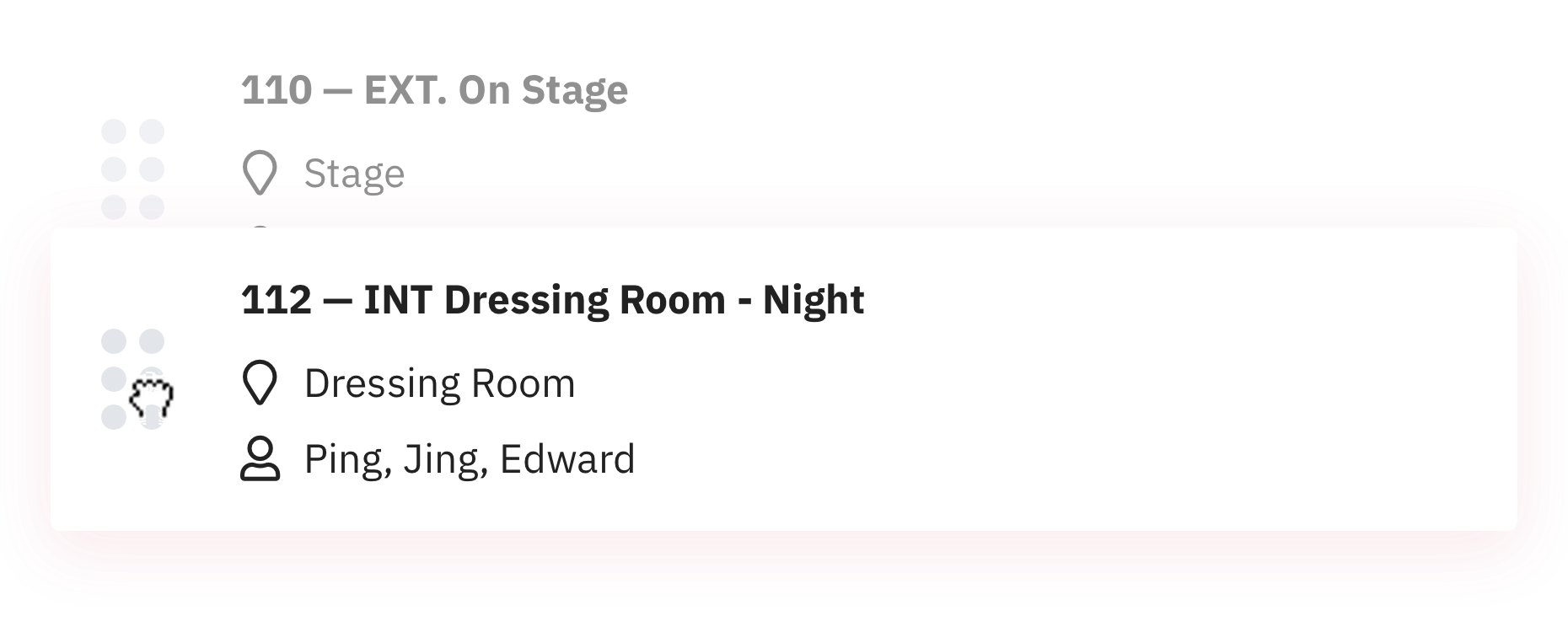 Easily arrange scenes in shoot order
Drag and drop your scenes into order - and if you shoot plan changes, just rearrange and hit send.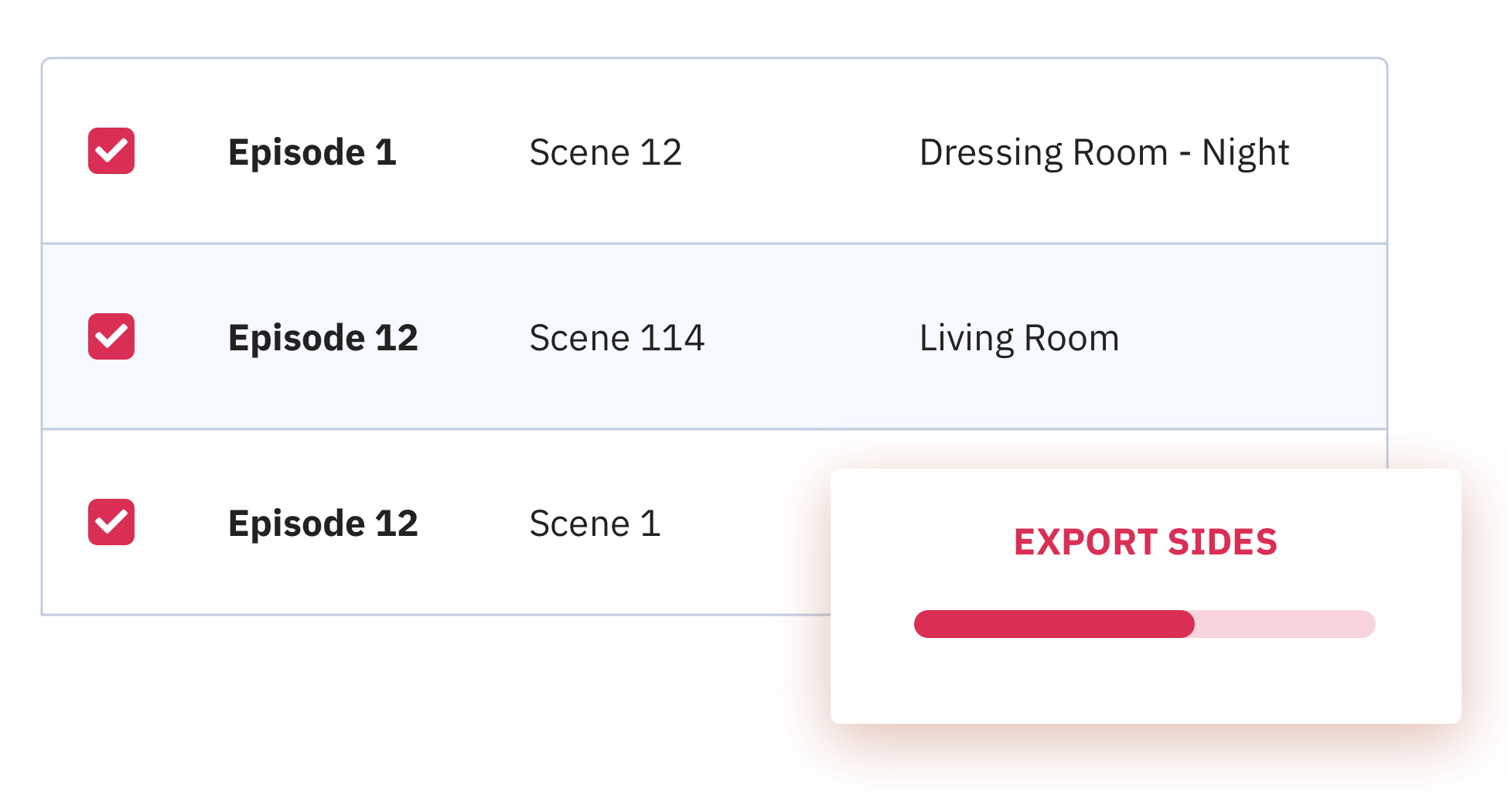 Cross-board: select scenes from multiple episodes
Hide or cross out unselected scenes, depending on your production's preference.
Guarantee peace of mind
With our tracking, you'll know when your side has been delivered, opened and downloaded. Easy.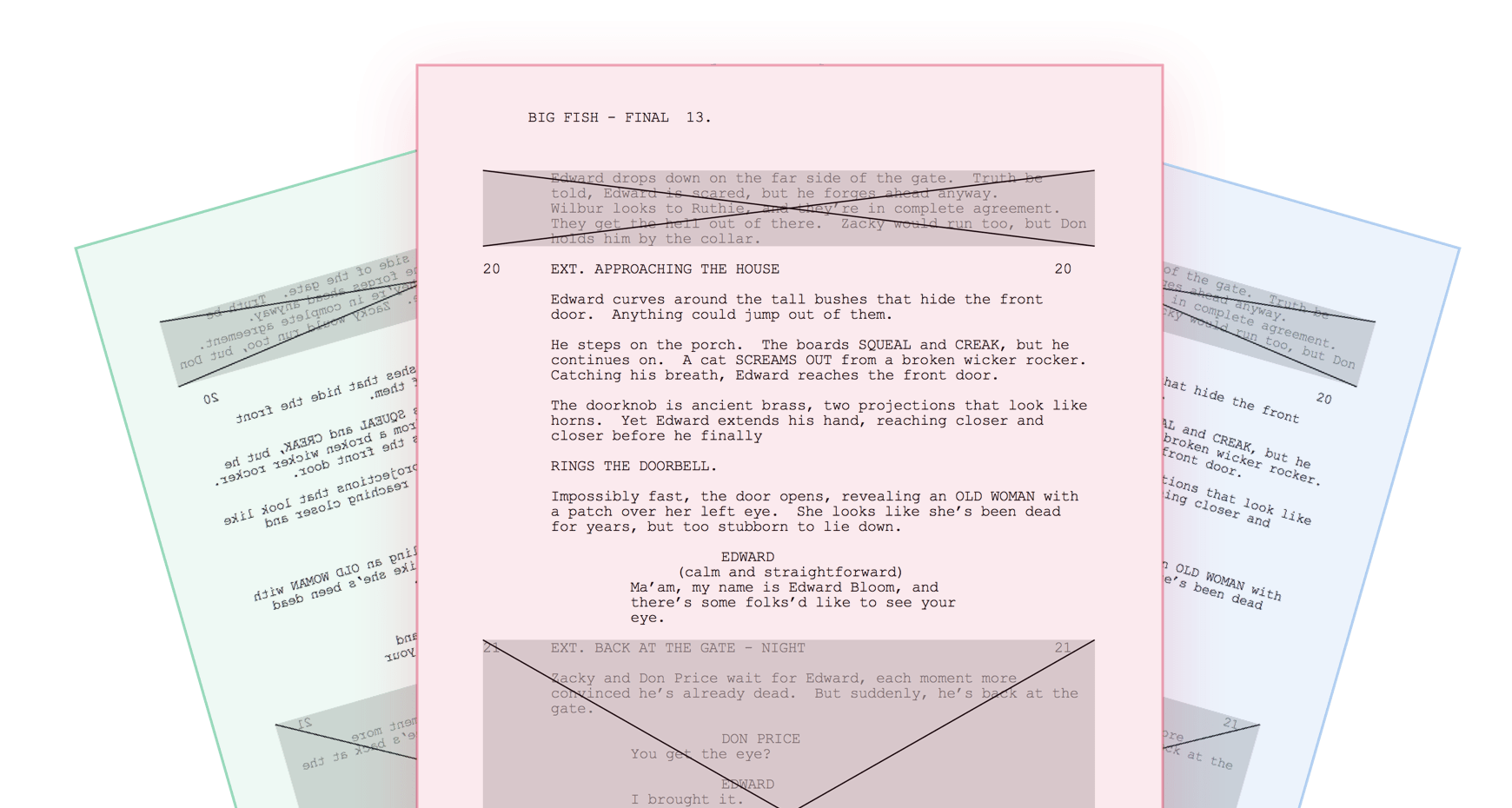 Add a custom watermark
Generate unique watermarks for every single side, for simple personalisation and accountability.
Choose from 3 page arrangement options
One page on one sheet, 2 pages on the same sheet, or the same page twice on one sheet.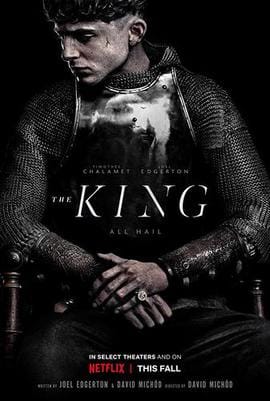 "SetKeeper allowed The King's production team to quickly create shooting sides from multiple script episodes."
Joshua Darby, Production Secretary
Why take our word for it? Start your free trial now
See how we can lift your workload