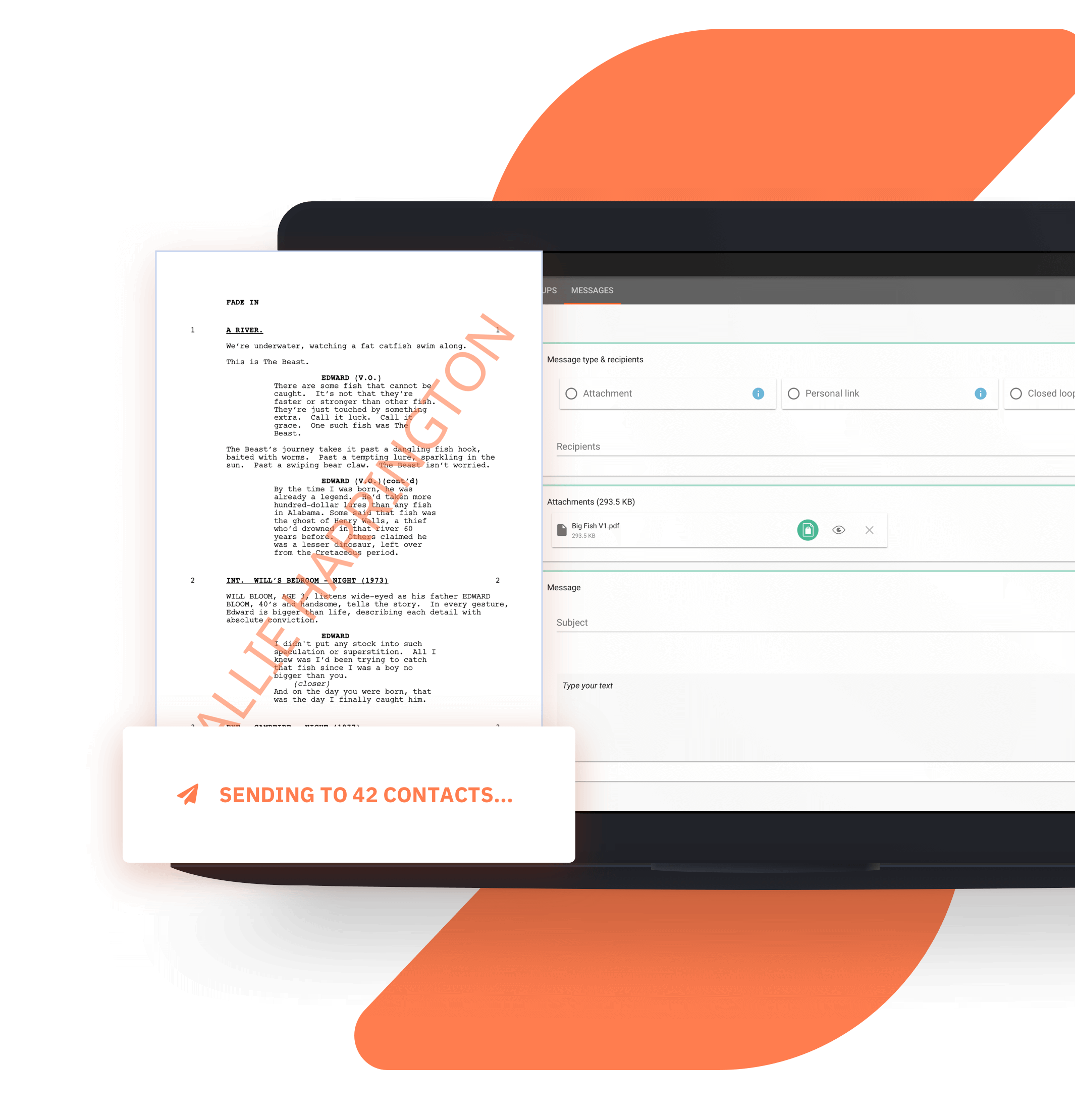 Your production office, at your fingertips
Your team needs to be on the same page. The thing is, that page changes every day.
With our watermarking, access control, personalized distribution, security and tracking, you can coordinate your team, save time, headaches and money. It's all in one place, all designed for efficiency, so you can focus on keeping the show on the road.
START FREE TRIAL
So, what can we do for you?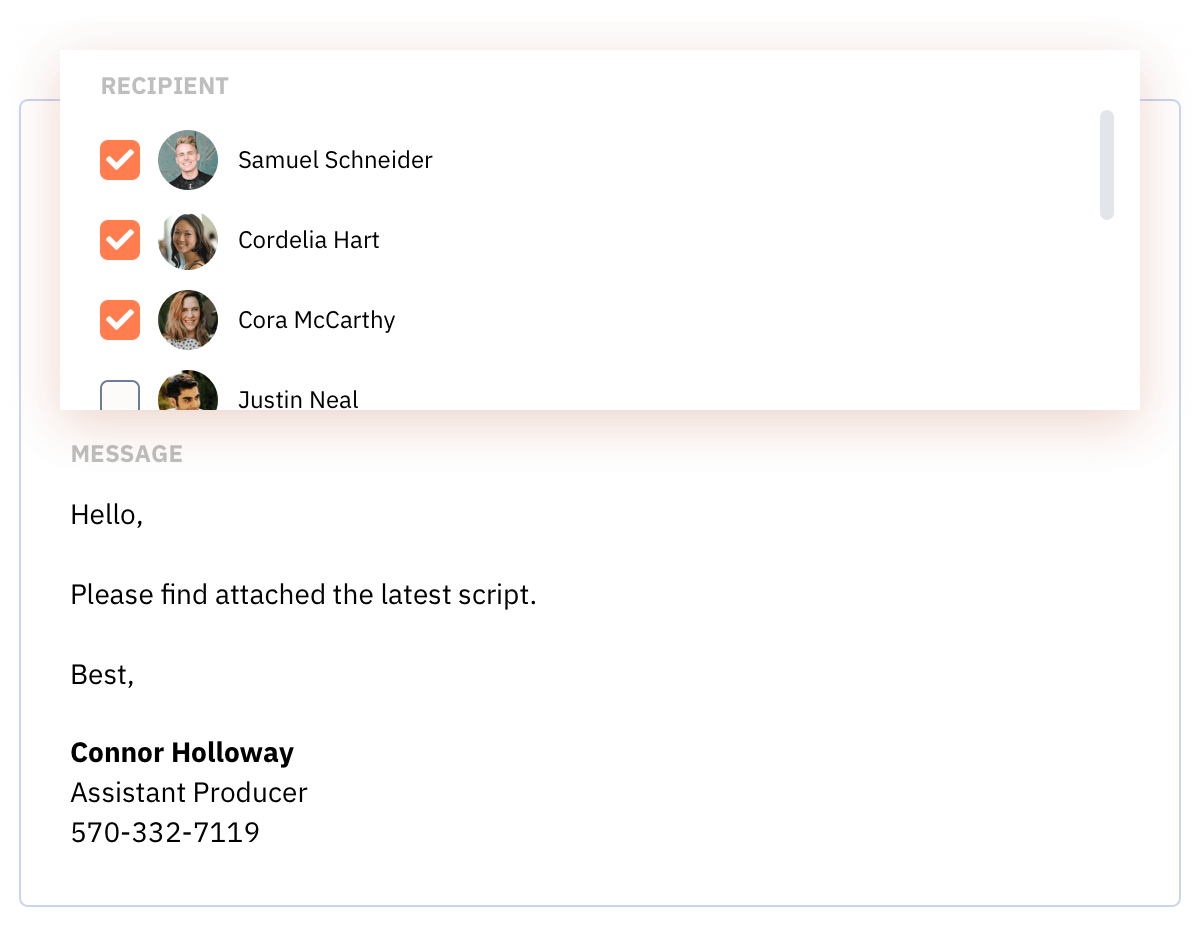 Sharing that saves you time
Easily import existing scripts, sides and call sheets
Customize your scripts, drag and drop what you need and cross out what you don't
Merge your call sheets and sides for more efficient distribution
Create email templates for quick-fire communication
Create distribution groups you can use again and again - whether it be your main crew, 2nd unit, suppliers or others - everything's ready to go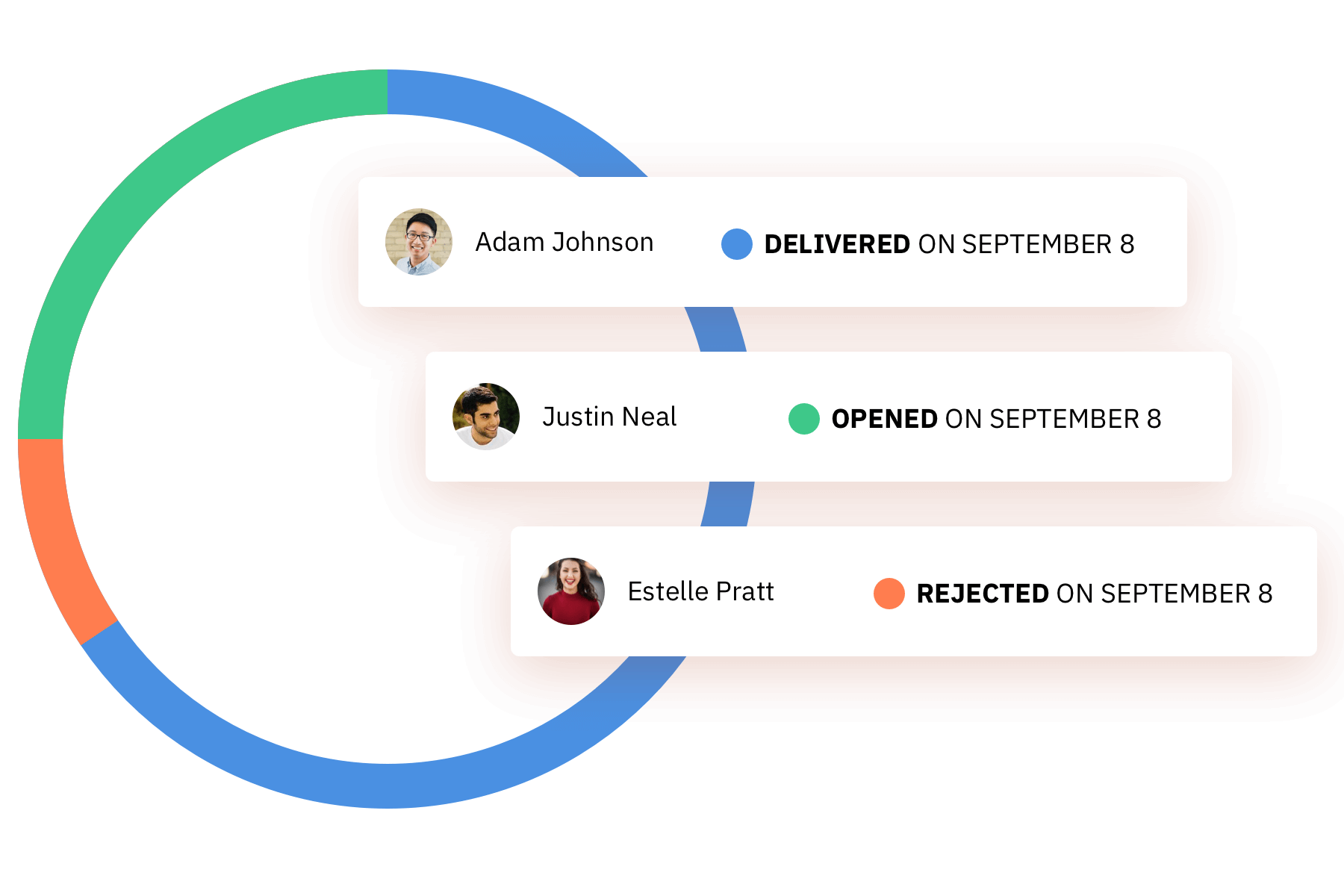 Tracking that eliminates confusion:
Track email opens, attachment downloads, and get notified of any delivery errors, for total peace of mind
Automatically generate individual watermarks, safeguarding against security breaches
Send yourself test emails to make sure you've included everything you need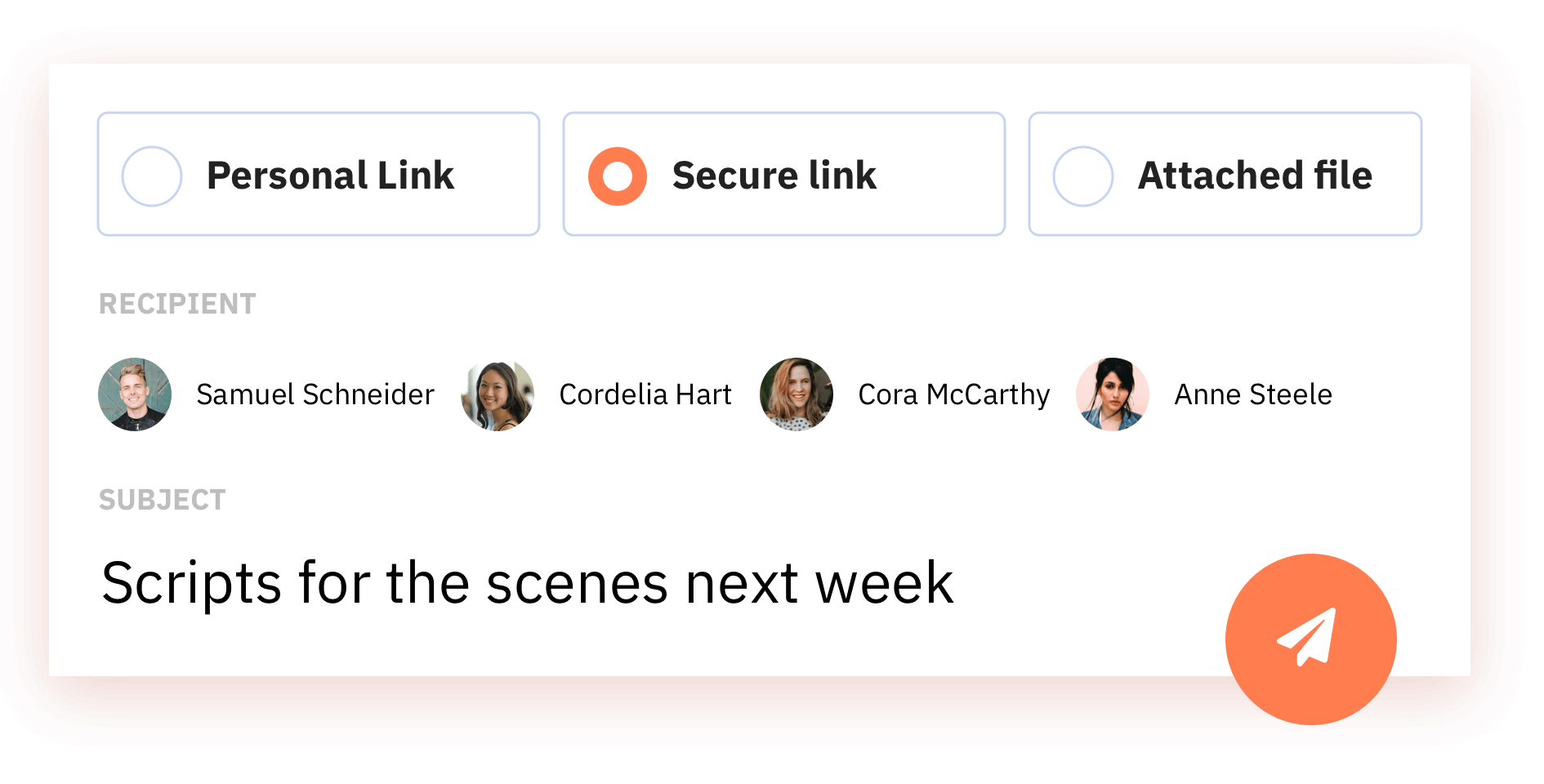 Security that goes beyond the standard
Password protect important documents, set up custom access and choose from 3 sending types depending on your production's security requirements.
Set expiration dates for attached files, to keep everyone to your timeline
Forbid downloading of any PDF, and keep your most important files secure.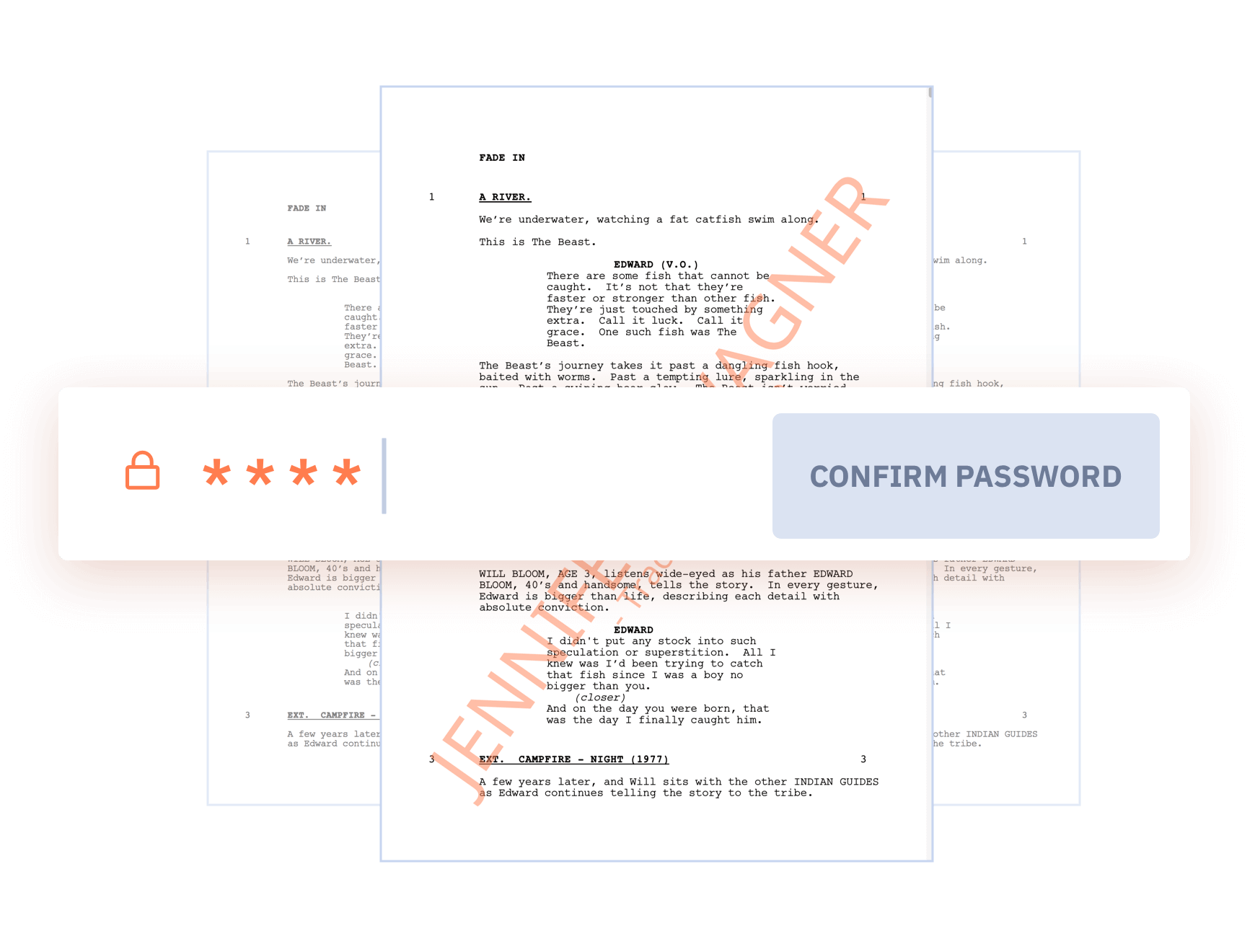 Protect what's important
All your documents are encrypted, legally binding and entirely protected for the highest possible security SetKeeper is officially vetted by studios InfoSec teams worldwide. We undergo routine information security audits by Studios and top experts in the industry to ensure your data is always protected.
Learn more about security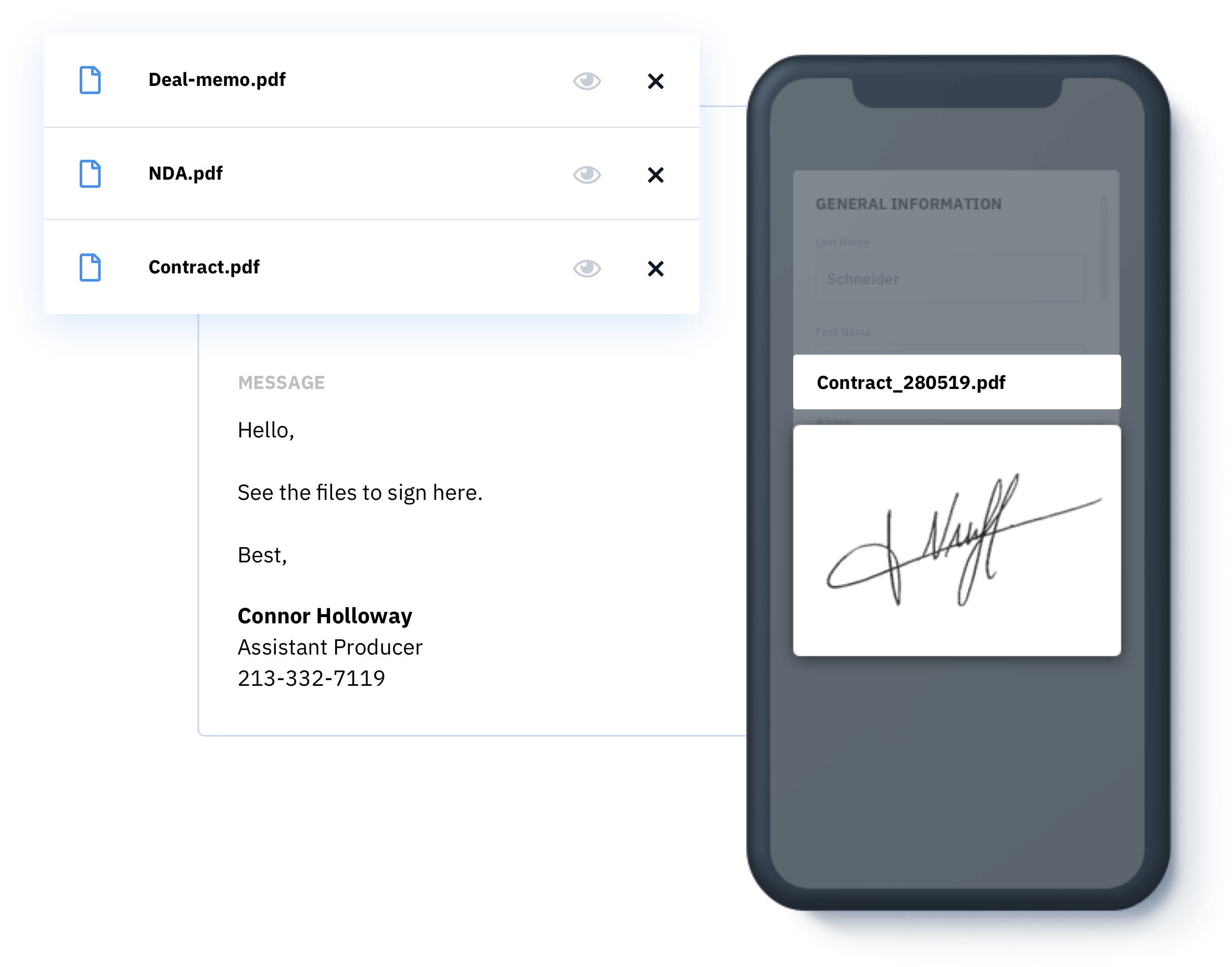 Simple electronic signing means your team can sign their documents wherever they are
Your documents are encrypted, legally binding and entirely protected for the highest possible security
Your contracts can be signed on a smartphone, so no matter where your team are, they can get the job done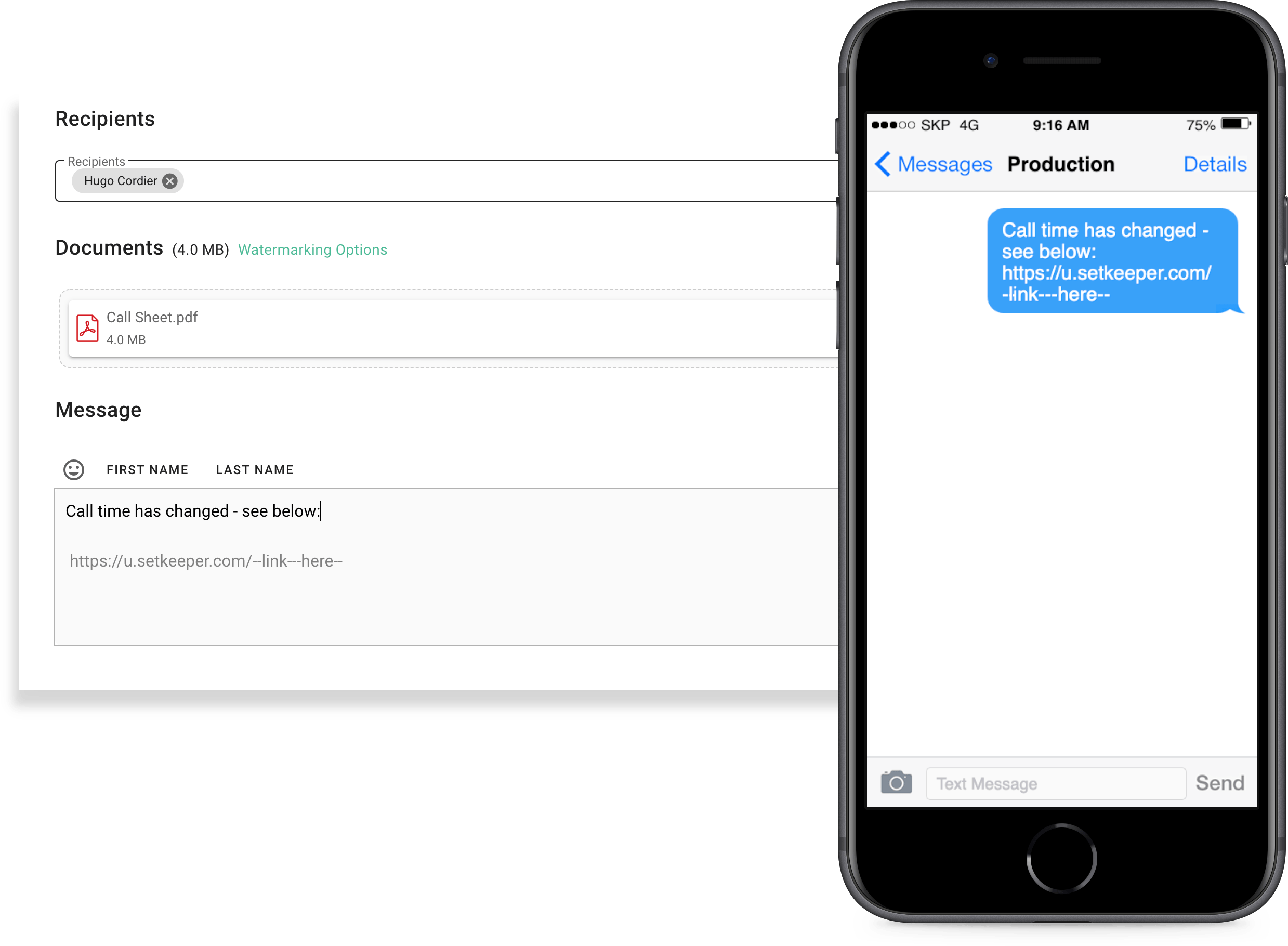 Send quick updates to the crew via text message
Share documents and important information quickly and easily via text!
Use the same distribution groups for both email and text messages
Follow up on important messages with a text to keep your crew up to date when they're on the go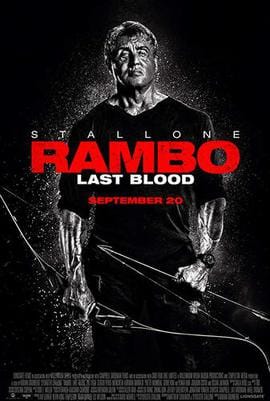 "I can't imagine myself working on a show without SetKeeper"
Violeta Piperevska, Production Coordinator
Start your free trial and see how SetKeeper can take the weight off your team